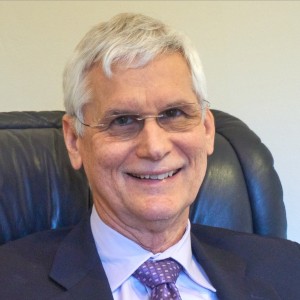 John Tatum, MD
Founder of Holistic Health & Counseling Center
Founder of Holistic Mental Health Center of Central Florida (formerly Optimal Health & Learning Center).
Welcome to Holistic Health & Counseling Center (HHCC).  Besides a comprehensive and integrative approach to what is challenging you, we know that a genuinely caring team really does make a difference.
I went into Psychiatry because in Medical School, I realized the importance of addressing people's mental and emotional needs and not just the physical.  When on Medicine rotations, when I had finished my work for the day, I would go back and let certain patients talk about their situation when it was obvious on rounds that they were upset by their diagnosis and prognosis.  That is also why I only considered Psychiatry training programs that specialized in training Psychiatrist to do psychotherapy because I did not want to do a medication only type of psychiatry.  And, when colleagues said I would not be able to survive financially if I did not follow the insurance companies' dictates about only seeing patients for brief medication appointments, I persisted in doing psychotherapy because I know it is best and I know that some people want more than a medication only approach.
From spending more time with patients, I realized over time that there were additional ways I could help patients and therefore, I added other modalities like Biofeedback, Brainmapping (Quantitative Electroencephalograms), Neurofeedback (Brainwave Biofeedback), and Functional Medicine, which looks at the web-like interaction of the body's systems and asks why a person is having a symptom and what can be done to restore normal function and balance rather than just asking what drug can mask that symptom.
Over time, I also realized that I only have so much time, and I can't be expert in everything.  Therefore, I have brought together a team of other highly skilled professionals who will work together closely to get to the bottom of your problem and help you heal, regain balance, and even blossom into your potential.
Professionally, I am trained in Psychiatry, Psychotherapy, Hypnosis, Meditation, Energetic Healing, Neurolinquistic Programing (NLP), Eye Movement Desensitization and Reprocessing (EMDR), Functional Medicine, Biofeedback, Neurofeedback, and Brainmapping.  I have served as head of psychiatry at the Orlando Naval Training Center, Medical Director of the Winter Park Mental Health Center, Chief of Psychiatry at Florida Hospital Altamonte, and President of the Central Florida Psychiatric Society.  I have given multiple talks, been on multiple panels, and given workshops at the American Society of Clinical Hypnosis on the Chakra Based Meditation and Psychotherapy method I developed and use in my practice.  I have contributed to two text books including the Textbook of Functional Medicine.  I am a member of the Florida Society of Addiction medicine, the American Society of Addiction Medicine, The Florida Psychiaric Society, the American Psychiatric Association, The American Society of Clinical Hypnosis, and The International Society for Neurofeedback and Research (ISNR).  I am also a husband and proud father of two and grandfather of five.  Again, welcome to Holistic Health & Counseling Center!
Contact
Phone numbers:
407-644-3593