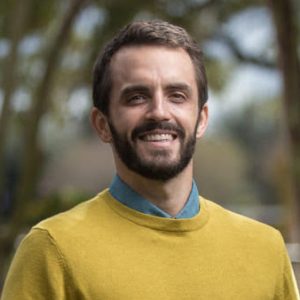 Tyler March, M.S., LMHC, CYT
I am a mental health therapist passionate about creating holistic and integrative solutions for the full spectrum of issues – from everyday struggles to severe mental health pathology. Being a therapist is an immense privilege and creating a space for authentic expression and genuine exploration of each individual's human experience motivates my practice. I believe that identification of a client's foundational values and increasing a client's ability to make meaning out of both struggle and triumph allows for positive change. I practice a collaborative approach founded on deep empathetic understanding, unconditional acceptance and open discussion.
The situations and issues that spark a search for help can be multifaceted, and often times we convince ourselves that "things will never change" or that "no one will be able to understand". This story we tell ourselves becomes a pervasive message that keeps us trapped in dysfunction and pain. The simple act of visiting my site demonstrates an investment in your Self that is commendable. Rest assured, you have found a mental health therapist who fully respects and understands the commitment necessary to create resilient mental health and lifelong holistic wellbeing. I am passionately driven to provide integrative psychotherapy to the Central Florida community and look forward to working with you!